VBS - Vacation Bible School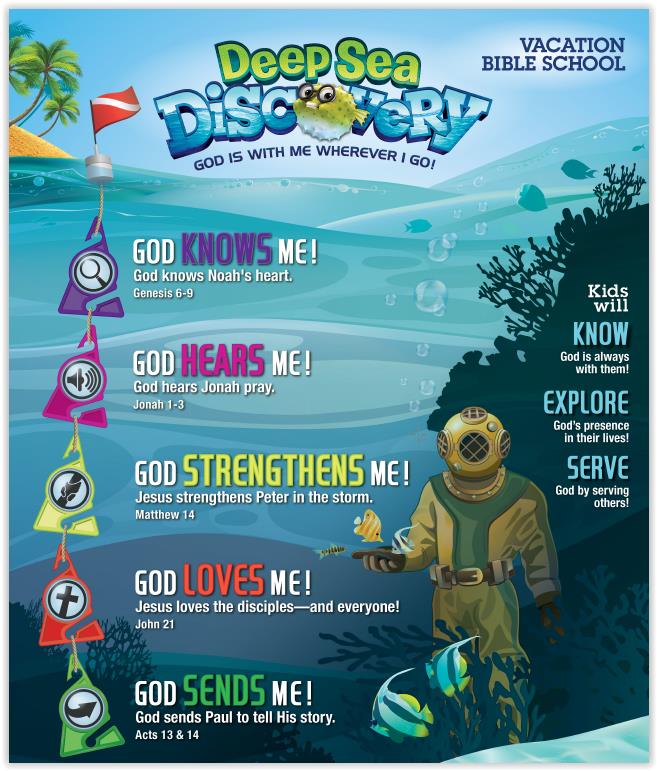 News Release!
Welcome to Deep Sea Discovery! Get ready for a life-changing adventure taking place right here at First Presbyterian Church Mabank!
Each day begins with kids singing, dancing, and praying. Kids will be introduced to a Bible story and the daily theme. Then after kids experience lots of fun activities, they will gather back to review the learning from the day and receive cool prizes to take home.
All these fun activities connect to the Bible story and the truth that God is with us wherever we go!
The staff is waiting for some brave deep-sea divers ages 3 to 12 to join them in learning and having fun! Activities each day will include music, outdoor games and fun, snacks, a Bible story, arts and crafts, a closing activity. Friday will be a special day with a lot of water fun, if the weather cooperates. We can't wait to see all of you!
Dates: June 27 – July 1, 2016
Place: ?First Presbyterian Church Mabank
?112 W. Mt. Vernon
?Mabank, TX
Time: 9:00 to 12:00
Contact: Kathy LaRue