Sunday School 9am
Worship 10am



All are welcome anytime!
You don't have to be a member to come worship with us.
If you haven't been to church in a long time,
you are welcome here.
We celebrate the diversity of all God's children.

Please click on our calendar link to see the specific events.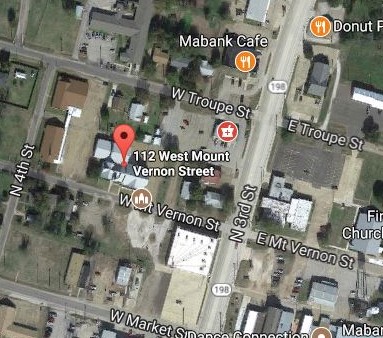 FIND US
Located in Downtown Mabank, Texas;
north of Gun Barrel City and south
of Highway 175

First Presbyterian Church of Mabank
112 W Mt Vernon Street
Mabank, Texas 75147
JOIN US - on FACEBOOK
www.facebook.com/FPCMabank

Sunday:
Sunday School @ 9am
Worship @10:00am



Wednesday:




Bible Study @ 10:00am





Wednesday:




Choir practice @ 4pm - 6pm



Birthday Sunday- 4th Sunday of each month.

Sunday Brunch - Every Sunday - bring what you want!



Everyone is welcome to attend any or all activities (Busy Bees, Mission Action, Bible Studies, Worship Services).





WHO WE ARE:




Affiliated with the Presbyterian Church (U.S.A.) as part of the Grace Presbytery, we offer traditional worship with messages that we hope will bring you into closer relationship with God and help you find your way in our world. If you are looking for a place to worship, gather in fellowship and serve our community while giving glory to God, you have found it! Come check us out! Our congregation celebrates diversity and welcomes all children of God.