Pastor's Update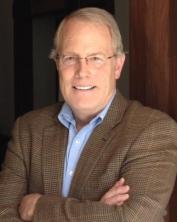 Weekly Pastoral Message – Week of June 19

Do other people know who you really are? That sounds like an odd question, but when you stop to think about it for a moment, consider that many, if not most, people go to great lengths to keep others from knowing too much about themselves. People enjoy their privacy and their private lives. We may not want others to know what we watch on TV or what movies we see. Some people construct rather high fences to keep their neighbors from observing what happens in their backyard. Our mail is private. And as the saying goes, "What happens in Vegas, stays in Vegas."
But there are the very legitimate reasons for wanting to keep some things private. We want our medical histories to be private. And we certainly wouldn't want our social security numbers to become public information.
But we can't keep everything absolutely private. God knows everything about us. After all, "even the hairs on your head are counted." There is nothing that our Creator does not know about us. That might seem a bit scary, but we can also take great comfort in that. Acknowledge God before others and place your trust in him. Those who lose the lives for His sake will find far greater treasures in His heavenly Kingdom!
Scripture readings for this Sunday are Genesis 21:8-21, and Genesis 10:24-39.
See you on Sunday!
************************************************************
+++ You can view my weekly pastoral messages here on the church page, on Facebook, and a hard copy can be obtained in the vestibule and on the table outside the secretary's office in the church. This will not be a 'church announcements' page, as that information can be found elsewhere on the church web site, in the monthly newsletter and also in the church secretary's regular emails. But what I typically will do is indicate what the scripture readings are for the upcoming worship service, and I will usually provide a very short message about my upcoming sermon ... I suppose you can think of it as sort of a teaser. But it is designed to encourage you to read that Sunday's scripture and think about its meaning. And so this page will be updated each week, usually by Tuesday. +++