Pastor's Page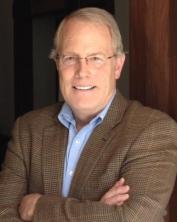 Weekly Pastoral Message – Week of March 19

We are now approaching the beginning of Holy Week. This is the time of the year when our Christian faith really comes into focus. This coming Sunday is when we celebrate Jesus' triumphant entry into Jerusalem on the back of colt while the crowds waved palm branches and shouted Hosanna. And then, in the days to come we will spiritually follow Jesus as he slowly, but ever so surely moves toward the cross. Those upright beams of wood that sealed his fate, as was prophesied in the Old Testament, but also by Jesus himself as he carried out his Galilean ministry. But then on the third day, we will humbled but also full of everlasting joy, as we proclaim the risen Lord. This is the week that defines what it truly means to be a Christian.
I invite you in the days to come to seriously contemplate your Christian faith. Think about those events that occurred two thousand years ago, but which define who we are today. But being a Christian is not just a label. It is not just about what we do for a couple hours every Sunday morning. It is not just about putting gifts under a tree every December. Being a Christian is the essence of who we are as persons, and it should be the guiding light for what we think, say, and do on a daily basis. We are the disciples of Jesus Christ!
Scripture readings for this Sunday are Isaiah 50:4-9a, and Mark 14:1, 12-21.
See you on Sunday!
Pastor Phil

************************************************************
You can view my weekly pastoral messages here on the church page, on Facebook, and a hard copy can be obtained in the vestibule and on the table outside the secretary's office in the church. This will not be a 'church announcements' page, as that information can be found elsewhere on the church web site, in the monthly newsletter and also in the church secretary's regular emails. But what I typically will do is indicate what the scripture readings are for the upcoming worship service, and I will usually provide a very short message about my upcoming sermon ... I suppose you can think of it as sort of a teaser. But it is designed to encourage you to read that Sunday's scripture and think about its meaning. And so this page will be updated each week, usually by Tuesday. +++