Pastor's Page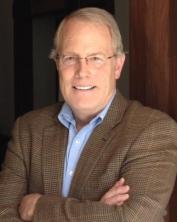 Weekly Pastoral Message - Week of August 14
Have you ever said something to a friend, or even just someone you knew, and then after a minute or two when you were able to observe the effect of what you said ... you then regretted what you said? Or maybe it was something that you did, and then afterwards you wish you hadn't.
I think we have all had those moments in life. Maybe you reprimanded your child a bit too harshly. Or maybe you said something hurtful to your spouse in a moment of anger or frustration, which you didn't really mean to do, and you then witnessed hurt on your loved one's face ... and you wish you could back up the clock and not say what you did. Or maybe you told an off-color joke, and then you later felt like slapping your forehead for the stupid or insensitive thing you said.
Fortunately, we are able to often make amends for such misgivings. Our children still love us in spite of our parental mistakes. And our friends and loved ones can be forgiving, as we ourselves should be too. We are all flawed, and we all realize that about each other.
And it is just this flawed nature in us that allows God to forgive us in spite of ourselves. He still loves us. In fact, you might say that his grace and mercy is irrevocable.
Scripture readings for this Sunday are Isaiah 56:1, 6-8, and Romans 11:1-2a, 29-32.
See you on Sunday!
Pastor Phil

************************************************************
You can view my weekly pastoral messages here on the church page, on Facebook, and a hard copy can be obtained in the vestibule and on the table outside the secretary's office in the church. This will not be a 'church announcements' page, as that information can be found elsewhere on the church web site, in the monthly newsletter and also in the church secretary's regular emails. But what I typically will do is indicate what the scripture readings are for the upcoming worship service, and I will usually provide a very short message about my upcoming sermon ... I suppose you can think of it as sort of a teaser. But it is designed to encourage you to read that Sunday's scripture and think about its meaning. And so this page will be updated each week, usually by Tuesday. +++