Pastor's Page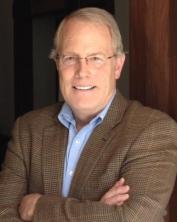 Weekly Pastoral Message – Week of April 16

The area of Christian theology that is concerned with the salvation of Christ's people of faith is referred to as soteriology. Or it might just be referred to as the Doctrine of Salvation. In my opinion, this is the area of theology that probably holds the most fascination or interest for the average person on the street ... along with the Doctrine of Eschatology, which refers to 'last things,' or the end of the world when Jesus Christ has his second coming and the last judgement. Obviously, both of these topics are related.
These are fascinating topics to study and think about. But they are also areas which are not all that well understood by the average person, and quite honestly, there is considerable debate even amongst theologians and Biblical scholars about the essential details of these topics.
For example, does salvation only come by direct knowledge and faith in Jesus? The average Christian would probably say 'yes', but what about those people who have never heard of Jesus? Some might even ask the same about those of the Jewish faith. Some might say that people are judged by the light that they have received. And here we get into some rather sticky areas of belief, as all scripture might not necessarily seem to be in agreement.
But if you are indeed a person of genuine faith in the saving grace of Christ Jesus, then you understand in your heart what is the way and the truth and the life.
Scripture readings for this Sunday are Jeremiah 31:31-34, and Acts 4:5-12.
See you on Sunday!
Pastor Phil

************************************************************
You can view my weekly pastoral messages here on the church page, on Facebook, and a hard copy can be obtained in the vestibule and on the table outside the secretary's office in the church. This will not be a 'church announcements' page, as that information can be found elsewhere on the church web site, in the monthly newsletter and also in the church secretary's regular emails. But what I typically will do is indicate what the scripture readings are for the upcoming worship service, and I will usually provide a very short message about my upcoming sermon ... I suppose you can think of it as sort of a teaser. But it is designed to encourage you to read that Sunday's scripture and think about its meaning. And so this page will be updated each week, usually by Tuesday. +++